Around this time of the year I attempt to write a column that can give an unusually different perspective on our Sanctuary Lakes Estate. Last year we drew back the curtains, a hundred and forty years, revealing the Chirnside race and training track which lay near South Shore Gardens and produced the first Caulfield Cup winner, the legendary Newminster, as well as the 1874 Melbourne Cup winner, Haricot. This time I thought we might take a look at the near future with "drone photography".
Long-time Sanctuary Lakes resident Terry Kloeser has for the past few months been developing his skills on the machinations and complications of "drone photography" with some extraordinary results. Two weeks back, on an early spring morning Terry and I toured the estate with the drone camera and he shot over sixty photos giving a remarkable 'bird's eye view' of Sanctuary Lakes. A completely new perspective of our boulevards, houses, lake, ponds, parks and golf course.
Therefore, in this Natures Rubik with the exception of a few words of orientation, I will let the pictures tell the story.
Sunrise over Sanctuary Lakes, in the foreground the entrance roundabout where the North and South Boulevard meet. The misty golf course and in the far distance breaking through the early morning clouds, Melbourne CBD.
The North Boulevard and Swinger's Green. The Medallion, its pond and creek running down to the Point Cook Road Pond. The first five Golf Holes with Tournament Drive bordering the 4th and 5th. In the far distance the white roofs of the Sanctuary Lakes Shopping Centre.
The North Boulevard passes between Gleneagles and the Ridge Precinct to the Breezewater reserve. The golf course's 6th,7th, 8th holes. In the distance, the meandering Skeleton Creek.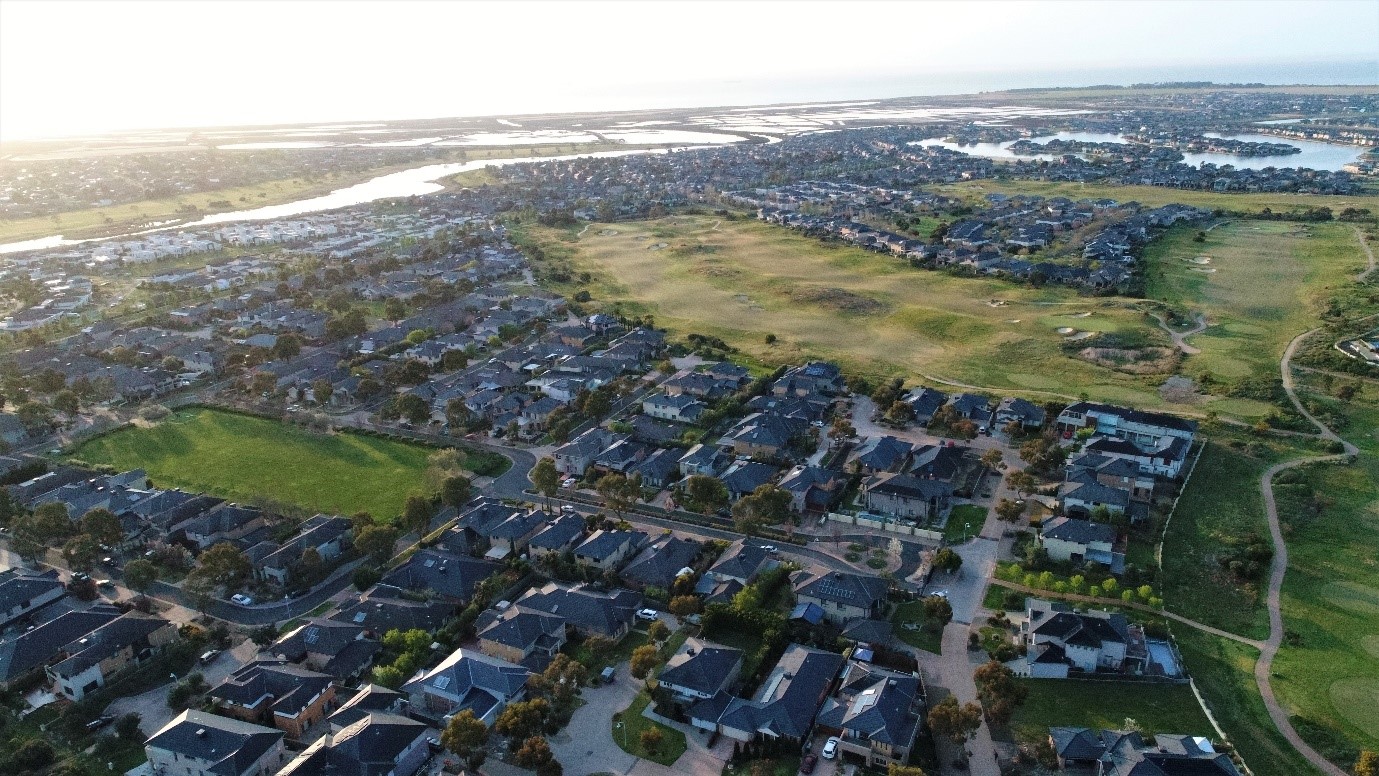 Foreground Central Park and Times Square, the 12th and 13th holes with Jardin behind. The distinctive white houses of Signature, besides Skeleton Creek as it drifts through to the Cheetham Wetlands into Port Phillip Bay. Sapphire, Kingfisher and Shearwater Islands are in the distance.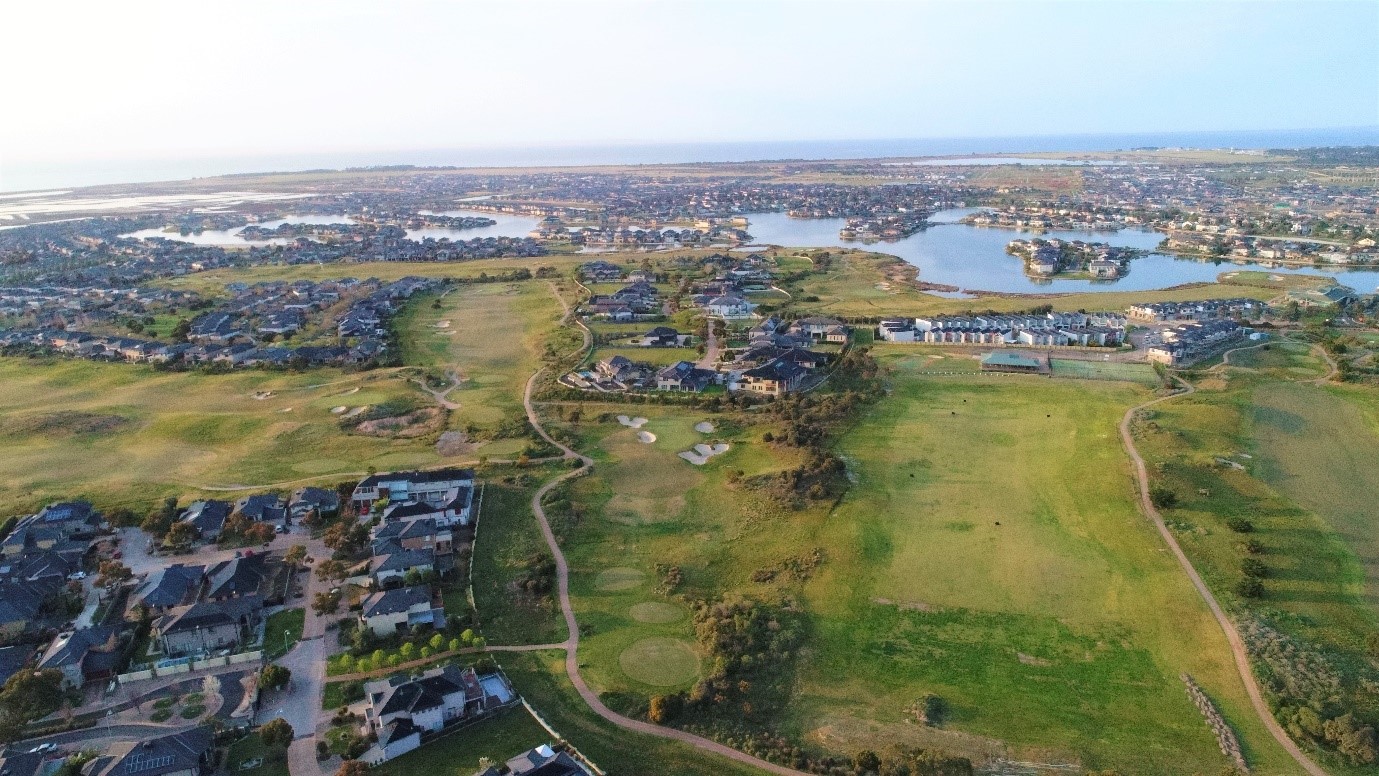 All the back-nine golf holes slipping between the Driving Range, Pinnacle, Jardin and the Quest Motel.
Foreground Panorama Way's Sand Piper Island with Heron and Pelican Islands to the right and Shearwater, Kingfisher and Sapphire Island in the distance.
These six photos are simply a taste of the sixty odd "Drone Photos" that have been taken of the Sanctuary Lakes Resort. Unfortunately, we are restricted by File size in the Newsletter, but we are looking at other methods to enable Sanctuary Lakes residents to enjoy seeing their Resort from a "Bird's Eye View" perspective.