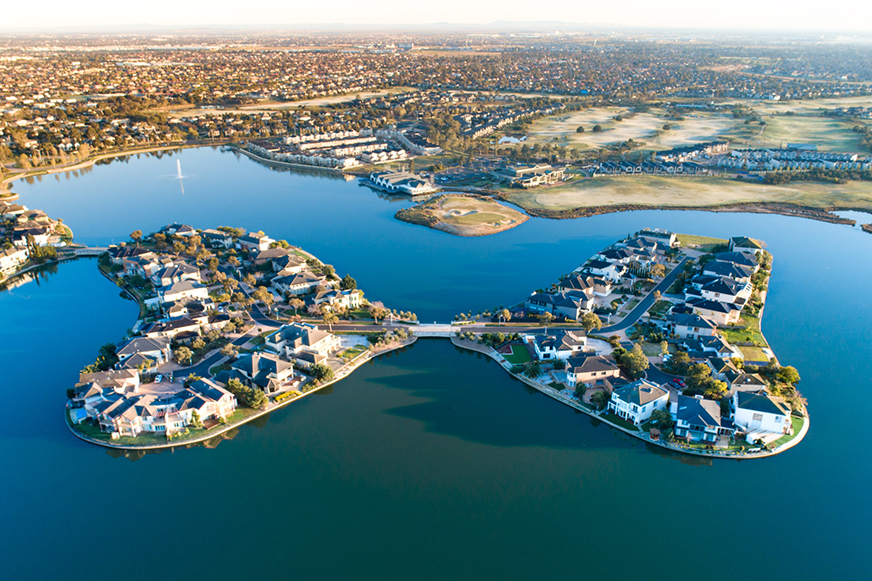 Wondering what works are happening around Sanctuary Lakes Resort? We'll continue to provide you with updates here.
City West Water System Upgrade
To improve the reliability of the sewer system for our residents, City West Water is constructing a sewer pipeline in the Sanctuary Lakes golf course and local streets including Celebration Drive, North Shore Drive and Spinnaker Rise. Construction works began on Monday 3 September 2018, and will take approximately three months to complete. Working hours will be between 7am and 5pm Monday to Friday, and 7am to 3pm Saturdays.
Construction has now been finished in the Golf Course and is now occurring in Celebration Drive.
Every effort will be made to minimise inconvenience during the works, however there will be some construction noise and impacts to traffic and parking. The contractor undertaking these works is Comadain. For more information about these works please contact either Murray White of Comadain on 0429 588 059 or (03) 8405 0000 or Allison Newland of City West Water on (03) 9313 8305.
Street Tree Removal
Removal of selected street trees for the annual street tree planting program will begin from Thursday 18 October 2018.

T-bar Cutting
T-bar cutting has been completed around the edge of the lake for the week. The Resort Maintenance team will re-cut areas on the lake from Monday week, as algal blooms are beginning to come to the lake surface.
Boulevard Wall Re-rendering
Each year a section of the wall on Sanctuary Lakes Boulevard is re-rendered to fix damage, surface cracks, and enhance the overall appearance of the wall section. This year, the section of wall to be re-rendered will be on Sanctuary Lakes Boulevard North from 110 Sanctuary Lakes North Boulevard to the entry to Gleneagles. This will take place from September to mid-November.
Turf Renovations
Turf renovations are being undertaken at various locations throughout the Resort. These will continue until the start of November.
Park Furniture
Sanding and staining park furniture is continuing throughout Resort parks this week.
Hand Weeding
The hand weeding crew has completed their works within St Andrews and St Andrews Precinct. Hand weeding will now take place in Medallion and Sandalwood. Hot spots will also be targeted.
Tree mulching
Tree mulching and related works have been completed in Pelican Island and Sanctuary Shores, as part of the scheduled area works that are happening within the Resort.
NBN Update
NBN fibre rollout is continuing. NBN's contractor Fulton Hogan is currently testing technology infrastructure and continuing set up of NBN sites. For more information please contact Fulton Hogan's Corporate Office on (03) 9340 6200.